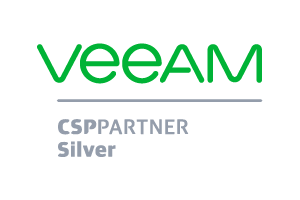 MCS is now a Silver level Veeam Cloud & Service Provider (CSP). We have been a Veeam partner for several years. In addition, we use their software and recommend it consistently to our customers. The Cloud & Service Provider program is designed for cloud providers like MCS. We offer Disaster Recovery as a Service (DRaaS) powered by the incredible features VEEAM can offer.
Backups vs Replication
Everyone knows backups are essential for any organization. Having data backups is great but using that data in a disaster is better. Also, replication is the key to a fast recovery when the worst happens. A VM that has been replicated is ready to go at a moment's notice. In addition, a replicated server is easier to fail-back when the main site is back online. Getting up and running fast is the most important part of any DR plan.
Why Use Veeam and MCS?
Veeam is an outstanding company and their products keep getting better. Over the years, features and reliability keep improving. In addition, their support is the best in the industry. Using features like WAN Acceleration, Deduplication, and Virtual Labs, MCS can be sure data is ready when needed. We replicate data over long distances for even large servers. Plus, our data center stores your data securely and safely.  Using Veeam we can go way beyond just backups. Replicated servers can be ready to go in our data center within minutes. Space is available in our business continuation center. Using this space during a disaster can be the difference between success and failure.
As a cloud partner, MCS takes care of managing and setting up your DR plan. Disaster Recovery specialists actively monitor and manage the replication process. This means there are less errors, and better data integrity. Your data is critical for your success. Partner with MCS and let a professional take care of your precious data.