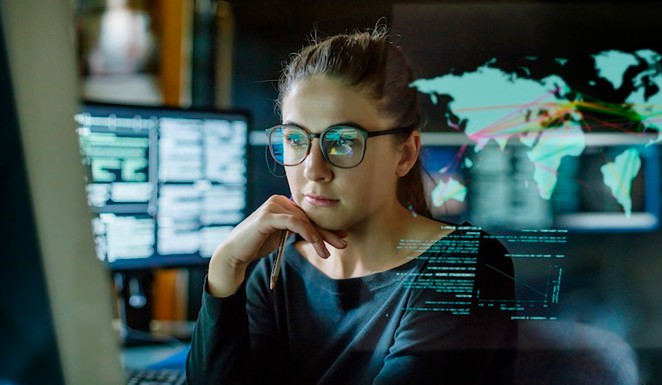 Modern networks have become so advanced over the years that it's almost impossible to keep track of issues without software.
It's mind-boggling how many different types of devices now make up contemporary networks.
However, when it comes to open-source network monitoring tools, companies worldwide turn to Nagios.
Nagios keeps an eye on network issues while also helping you gain extensive insight with enterprise-class network monitoring, alerts, and analysis.
But did you know that you can make your life much easier by hiring a professional Nagios consultant?
Curious to know how? Then keep reading to find out the benefits of hiring one to get started with Nagios XI!
1. Save Money with a Nagios Consultant
If you want to look at the big picture and save valuable money, consider getting in touch with a professional who knows what they are doing.
But how does that work?
Well, the math is simple.
Hiring an expert Nagios consultant will reduce the number of man-hours and ultimately cost you less.
So, rather than watching your current IT department—which may not have much experience with network monitoring software—go around in circles, reach out to a professional.  Experts can work on the project with precision without wasting time.
2. Ensure Precision
Your organization needs to ensure it is following the best practices when setting up network monitoring to make software maintenance as efficient as possible.
Aspects such as notifications, accessing dashboards, and adding and removing hosts and services should be set up properly, so network monitoring is carried out without any issues.
For instance, timely and accurate notification delivery is crucial to preventing system failures.
Therefore, hiring a professional will guarantee that your Nagios XI installation is done accurately and following best practices the first time.
3. Get Quality Training & Management
A professional Nagios consultant will provide training to your staff, ensuring they are well-equipped to deal with issues.
This way, you will have the surety of documentation and training to hand off the project to your team – regardless of whether the consultants build your organization's whole monitoring infrastructure from scratch or collaborates with your current IT department.
4. Get Up & Running Without Wasting Time & Energy
Setting up Nagios IX in your organization is a fairly complicated task, and hiring a Nagios consultant to perform it is always a good idea to ensure it is done right.
So, if you need to start your project off on the right foot, reach out to experts who will install Nagios and work with your team to set up the foundation needed for a successful Nagios implementation.
The Gist
Nagios is renowned as the best tool for various server monitoring tasks.
If your company is looking for a professional Nagios Core or XI consultant when starting Nagios XI deployment, feel free to reach out to MCS.
Our competent experts will work with you and your team to install, implement, and manage Nagios products.