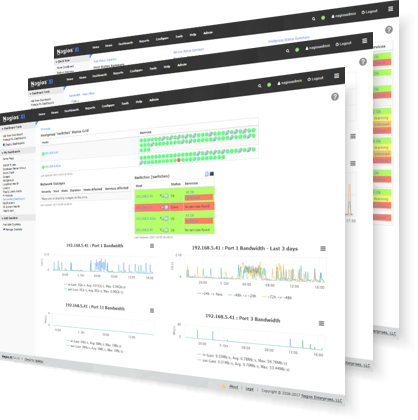 As a Nagios featured reseller for North America we have helped organizations large and small procure Nagios XI licenses. The thing about license agreements and usage is that they can be tricky to understand. While the core components of the Enterprise ready Nagios XI are open source, the parts that make XI beautiful to use, and easy to manage are not open source. You can run as many Open Source Nagios Core servers monitoring as many nodes as you desire for free. If you want want support, a more polished UI, and Enterprise grade features it makes sense to use the Nagios XI version made for business.
Costs
Buying an Enterprise grade monitoring solution does come with a cost. Depending on the edition and number of nodes (or hosts) being monitored, Nagios XI list price scales to fit the needs of any organization. List price runs anywhere from $1,295 to over $20k for an Unlimited Enterprise edition. We know that for an IT department and management to know the health of their network and services at a glace is well worth the cost. But did you know that when you make a purchase of a Nagios XI license it includes 3 servers in 1?
3 Instances in 1 License
Once you own your license, Nagios allows 3 instances to be installed in your organization. An instance is just a server or VM running a full copy of XI. Here are the 3 allowed uses:
Production – This is your main license that you use day to day and rely on.
Test – Used for testing / lab only. It is recommended that you run this instance to test software upgrades, try new plugins, and proof of concept any new additions or changes before you use them on your production XI.
DR – This instance can possibly be setup in a redundant data center and can monitor everything that production does. Just make sure you are not using it to monitor new nodes that are not covered by your production instance. That would require another license.
Just use your license key on each of the 3 instances. If you have activation problems, make sure you are only using 3 instances and if so, contact Nagios and they will make sure you are activated.
We'll help you find the right Nagios product at the right price.  Contact MCS to get a quote.